Taylor Caldwell ~ 15 MP3 AUDIOBOOK COLLECTION
Genre:
Janet Miriam Holland Taylor Caldwell (September 7, 1900-August 30, 1985) was an Anglo-American novelist and prolific author of popular fiction, also known by the pen names Marcus Holland and Max Reiner, and by her married name of J. Miriam Reback. Taylor Caldwell was born in Manchester, England, into a family of Scottish background. Her family descended from the Scottish clan of MacGregor of which the Taylors are a subsidiary clan. In 1907 she emigrated to the United States with her parents and younger brother. In 1931 she graduated from the University at Buffalo. In collaboration with her second husband, Marcus Reback, she wrote several bestsellers, the first of which was Dynasty of Death. Her books were big sellers right up to the end of her career. During her career as a writer, she received several awards. She was an outspoken conservative and for a time wrote for the John Birch Society's monthly journal American Opinion and even associated with the anti-Semitic Liberty Lobby. Her memoir, On Growing Up Tough, appeared in 1971, consisting of many edited-down articles from American Opinion. Around 1970, she became interested in reincarnation. She had become friends with well-known occultist author Jess Stearn, who suggested that the vivid detail in her many historical novels was actually subconscious recollection of previous lives. Supposedly, she agreed to be hypnotized and undergo ""past-life regression"" to disprove reincarnation. According to Stearn's book, The Search of a Soul - Taylor Caldwell's Psychic Lives, Caldwell instead began to recall her own past lives - eleven in all, including one on the ""lost continent"" of Lemuria.
CONTENT:
1. A Pillar of Iron(read by Cassandra Campbell,Simon Mattacks)
2. Answer as a Man(read by Merwin Smith)
3. Captains and the Kings(read by Susie Berneis)
4. Ceremony of the Innocent(read by Kate Rudd)
5. Dear And Glorious Physician(read by )
6. Dialogues with the Devil(read by Adam Verner)
7. Dynasty of Death(read by Peter Noble)
8. Great Lion of God(read by Braden Wright)
9. Tender Victory(read by James Anderson Foster)
10. Testimony of Two Men(read by George Newbern)
11. The Earth Is the Lord's(read by Gabrielle de Cuir)
12. The Sound of Thunder(read by Laurence Bouvard)
13. Time No Longer(read by Dennis Kleinman)
14. Wicked Angel(read by Tanya Eby)
15. Your Sins And Mine(read by Drina Fried)

Audio-DVD format:
It can be used on DVD and DVD-Rom players, also on devices such as Playstation, Xbox or portable DVD players. In addition, the tracks can be taken to any mp3 player, such as portable mp3 player, tablets, smartphones, etc. through the computer.
- The tracks are handled in the same way that you would handle the songs through iTunes.
- The number of discs varies by each title, although generally it goes in a single disc.
 - The AudioDVD format is not the same as traditional CDs and does not work on CD players. Please be sure to use one of the players mentioned above.
- The format of the tracks is MP3; This is the extension of better handling and of more quality.
- Kbps vary by title.
- Audiobooks are read by professional narrators.
MP3-CD format:
This audio CD-MP3 works on your computer. It also works on CD and DVD players with mp3 capacity, including car stereos.
- The number of discs varies by each title. Each disc can contain one or several audiobooks.
- The mp3 tracks can be taken to different mp3 players or smartphones and iphone or ipad. Make sure your device is compatible with this technology before making your purchase.
- The format of the tracks is MP3; This is the extension of better handling and of more quality.
- Kbps vary by title.
- Audiobooks are read by professional narrators.
SHIPPING:
All audiobooks are sent through USPS First Class and will arrive at your hands between 7 and 10 days after your purchase (usually much sooner than later). A link will be sent so you can track your product online.
We ship worldwide through USPS.

RETURNS:
If the product presents any problem, we will send you another one immediately! Any disagreement will always be resolved. You will also have the PayPal purchase protection against any problem that occurs with your purchase.
Original case is not included with your purchase. Pictures Of Disc covers/cases in this listing are for illustrative purposes only.
View full details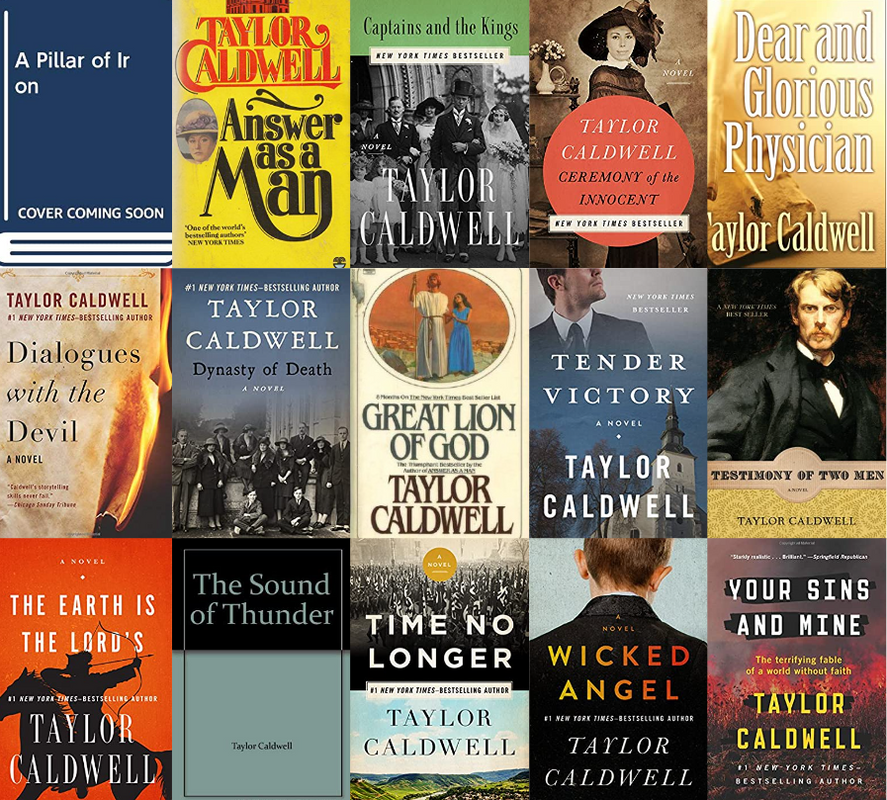 Let customers speak for us