Carl Sagan ~ 12 AUDIOBOOK COLLECTION
Genre:
Carl SaganIn 1934, scientist Carl Sagan was born in Brooklyn, N.Y. After earning bachelor and master's degrees at Cornell, Sagan earned a double doctorate at the University of Chicago in 1960. He became professor of astronomy and space science and director of the Laboratory for Planetary Studies at Cornell University, and co-founder of the Planetary Society. A great popularizer of science, Sagan produced the PBS series, ""Cosmos,"" which was Emmy and Peabody award-winning, and was watched by 500 million people in 60 countries. A book of the same title came out in 1980, and was on The New York Times bestseller list for 7 weeks. Sagan was author, co-author or editor of 20 books, including The Dragons of Eden (1977), which won a Pulitzer, Pale Blue Dot (1995) and The Demon-Haunted World: Science As a Candle in the Dark (1996), his hardest-hitting on religion. With his wife, Ann Druyan, he was co-producer of the popular motion picture, ""Contact,"" which featured a feminist, atheist protagonist played by Jodie Foster (1997). The film came out after Sagan's death, following a 2-year struggle with a bone marrow disease. Sagan played a leading role in NASA's Mariner, Viking, Voyager, and Galileo expeditions to other planets. Ann Druyan, in the epilogue to Sagan's last book, Billions and Billions: Thoughts on Life and Death at the Brink of the Millennium (published posthumously in 1997), gives a moving account of Carl's last days: ""Contrary to the fantasies of the fundamentalists, there was no deathbed conversion, no last minute refuge taken in a comforting vision of a heaven or an afterlife. For Carl, what mattered most was what was true, not merely what would make us feel better. Even at this moment when anyone would be forgiven for turning away from the reality of our situation, Carl was unflinching. As we looked deeply into each other's eyes, it was with a shared conviction that our wondrous life together was ending forever."" For his work, Dr. Sagan received the NASA medals for Exceptional Scientific Achievement and (twice) for Distinguished Public Service, as well as the NASA Apollo Achievement Award. Asteroid 2709 Sagan is named after him. He was also awarded the John F. Kennedy Astronautics Award of the American Astronautical Society, the Explorers Club 75th Anniversary Award, the Konstantin Tsiolkovsky Medal of the Soviet Cosmonauts Federation, and the Masursky Award of the American Astronomical Society, (""for his extraordinary contributions to the development of planetary science…As a scientist trained in both astronomy and biology, Dr. Sagan has made seminal contributions to the study of planetary atmospheres, planetary surfaces, the history of the Earth, and exobiology. Many of the most productive planetary scientists working today are his present and former students and associates"" ). He was also a recipient of the Public Welfare Medal, the highest award of the National Academy of Sciences. Dr. Sagan was elected Chairman of the Division of Planetary Sciences of the American Astronomical Society, President of the Planetology Section of the American Geophysical Union, and Chairman of the Astronomy Section of the American Association for the Advancement of Science. For twelve years he was the editor-in-chief of Icarus, the leading professional journal devoted to planetary research. He was cofounder and President of the Planetary Society, a 100,000-member organization that is the largest space-interest group in the world; and Distinguished Visiting Scientist, Jet Propulsion Laboratory, California Institute of Technology.
CONTENT:
1. Contact (read by Jodie Foster)
2. Comet (read by Bahni Turpin, Seth McFarlane)
3. Cosmos (read by Neil deGrasse Tyson, Levar Burton)
4. The Demon-Haunted World (read by Cary Elwes, Seth MacFarlane)
5. Pale Blue Dot (read by Ann Druyan, Carl Sagan)
6. The Dragons Of Eden (read by Ann Druyan, J.D. Jackson)
7. Billions And Billions (read by Ann Druyan, Adenrele Ojo)
8. The Varieties Of Scientific Experience (read by Ann Druyan, Adrienne C. Moore)
9. Broca's Brain (read by Dion Graham)
10. Shadows Of Forgotten Ancestors (read by Ann Druyan, Nick Sagan, Clinnette Minnis)
11. Life In The Universe (read by Julian Lopez-Morillas)
12. Visions For The 21st Century (read by Carl Sagan)

Audio-DVD format:
It can be used on DVD and DVD-Rom players, also on devices such as Playstation, Xbox or portable DVD players. In addition, the tracks can be taken to any mp3 player, such as portable mp3 player, tablets, smartphones, etc. through the computer.
- The tracks are handled in the same way that you would handle the songs through iTunes.
- The number of discs varies by each title, although generally it goes in a single disc.
 - The AudioDVD format is not the same as traditional CDs and does not work on CD players. Please be sure to use one of the players mentioned above.
- The format of the tracks is MP3; This is the extension of better handling and of more quality.
- Kbps vary by title.
- Audiobooks are read by professional narrators.
MP3-CD format:
This audio CD-MP3 works on your computer. It also works on CD and DVD players with mp3 capacity, including car stereos.
- The number of discs varies by each title. Each disc can contain one or several audiobooks.
- The mp3 tracks can be taken to different mp3 players or smartphones and iphone or ipad. Make sure your device is compatible with this technology before making your purchase.
- The format of the tracks is MP3; This is the extension of better handling and of more quality.
- Kbps vary by title.
- Audiobooks are read by professional narrators.
SHIPPING:
All audiobooks are sent through USPS First Class and will arrive at your hands between 7 and 10 days after your purchase (usually much sooner than later). A link will be sent so you can track your product online.
We ship worldwide through USPS.

RETURNS:
If the product presents any problem, we will send you another one immediately! Any disagreement will always be resolved. You will also have the PayPal purchase protection against any problem that occurs with your purchase.
Original case is not included with your purchase. Pictures Of Disc covers/cases in this listing are for illustrative purposes only.
View full details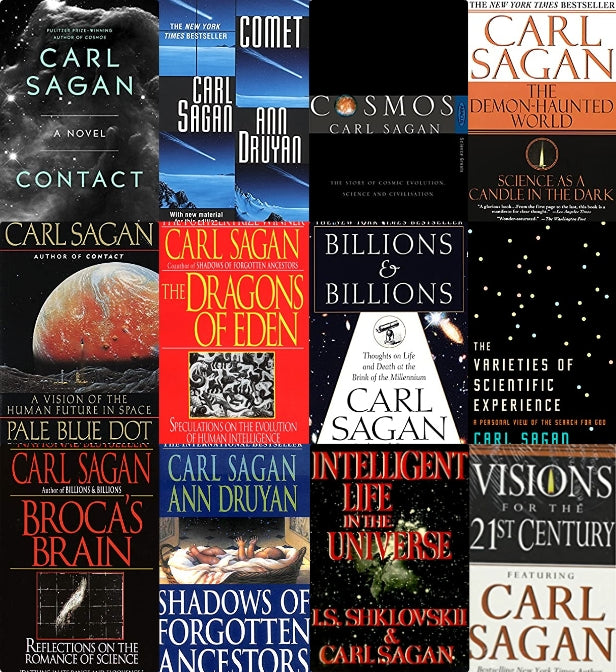 Let customers speak for us