The Self Help Corner: Love, Life, Money - Volume 3 ~ 50 MP3 AUDIOBOOK COLLECTION
Genre:
The Self Help Corner: Love, Life, Money - Volume 3 ~ 50 AUDIOBOOK COLLECTION
CONTENT:
1. Vidyamala Burch - Mindfulness Of Breathing: Managing Pain, Illness, And Stress With Guided Mindfulness Meditation
2. Bodhipaksa - Guided Meditations: For Calmness, Awareness, And Love
3. Joseph Murphy - Adjust To Wealth And Health: Building Self Confidence
4. Harry W. Carpenter - The Genie Within: Your Subconscious Mind. How It Works And How To Use It
5. Sonia Choquette - The Psychic Pathway: A Workbook For Reawakening The Voice Of Your Soul
6. Daniel Goleman - The Art Of Meditation: Four Classic Meditative Techniques Adapted For Modern Life
7. Daniel G. Amen - Making A Good Brain Great: The Amen Clinic Program For Achieving And Sustaining Optimal Mental Performance
8. Terence McKenna - Global Perspectives And Psychedelic Poets
9. Daniel Goleman - Emotional Intelligence: Why It Can Matter More Than IQ
10. Carol A. Fleming - It's The Way You Say It: Becoming Articulate, Well-spoken, And Clear
11. Rick Hanson - Hardwiring Happiness: The New Brain Science Of Contentment, Calm, And Confidence
12. Laura Vanderkam - What The Most Successful People Do Before Breakfast: A Short Guide To Making Over Your Mornings - And Life
13. Ryan Holiday - The Obstacle Is The Way: The Timeless Art Of Turning Trials Into Triumph
14. Timothy Ferriss - The 4-Hour Workweek: Escape 9-5, Live Anywhere, And Join The New Rich
15. Ian Ayres - Carrots And Sticks: Unlock The Power Of Incentives To Get Things Done
16. Doug Stevenson, Patricia Fripp, Les Brown - The Art Of Storytelling: Become A Memorable Speaker
17. Bruce Patton, Douglas Stone, Sheila Heen - Difficult Conversations: How To Discuss What Matters
18. Susan Jeffers - Feel The Fear ... And Do It Anyway: Dynamic Techniques For Turning Fear, Indecision And Anger Into Power, Action And Love
19. Stephen Covey - First Things First: Understand Why So Often Our First Things Aren't First
20. Nicholas Boothman - How To Make People Like You In 90 Seconds: Learn To Read Body Language, Synchronize Behavior And Make Warm, Meaningful Connections For All Occasions, Business, Social And Personal
21. Martin Seligman - Learned Optimism: How To Change Your Mind And Your Life
22. Carol Dweck - Mindset: The New Psychology Of Success: How We Can Learn To Fulfill Our Potential
23. Jill Bolte Taylor - My Stroke Of Insight: A Brain Scientist's Personal Journey
24. Daniel Gilbert - Stumbling On Happiness: Think You What Makes You Happy?
25. Robert Greene - The 48 Laws Of Power
26. Jack Canfield, Mark Victor Hansen - The Aladdin Factor: How To Ask For And Get Everything You Want
27. Dalai Lama, Howard C. Cutler - The Art Of Happiness: A Handbook For Living
28. James Redfield - The Celestine Prophecy: An Adventure
29. Lynne McTaggart - The Intention Experiment: Using Your Thoughts To Change Your Life And The World
30. Neil Fiore - The Now Habit: A Strategic Program For Overcoming Procrastination And Enjoying Guilt-Free Play
31. Malcolm Gladwell - The Tipping Point: How Little Things Can Make A Big Difference
32. Spencer Johnson - Who Moved My Cheese?: An Amazing Way To Deal With Change In Your Work And In Your Life
33. Michael E. Gerber - The Most Successful Small Business In The World: The Ten Principles
34. Ram Charan - Global Tilt: Leading Your Business Through The Great Economic Power Shift
35. Jack Canfield, Mark Victor Hansen - A Healthy Dose Of Motivation: Includes 'The Aladdin Factor' And 'Dare To Win'
36. Adrian Slywotzky - The Art Of Profitability
37. Og Mandino - The Greatest Salesman In The World: You Can Change Your Life With The Priceless Wisdom Of Ten Ancient Scrolls Handed Down For Thousands Of Years
38. Tara Brach - Radical Self-Acceptance: A Buddhist Guide To Freeing Yourself From Shame
39. Glenn Harrold - Build Your Self Esteem: Hypnotherapy
40. Sonia Choquette - Trust Your Vibes At Work: And Let Them Work For You!
41. Thomas Moore - Care Of The Soul: A Guide For Cultivating Depth And Sacredness In Everyday Life
42. Caroline Myss - The Language Of Archetypes: Discover The Forces That Shape Your Destiny
43. Caroline Myss - Navigating Hope: How To Turn Life's Challenges Into A Journey Of Transformation
44. Christiane Turner - Quantum NLP: Thought Into Manifestation
45. Gary Vaynerchuk - Crush It!: Why NOW Is The Time To Cash In On Your Passion
46. David Bach - Debt Free For Life: The Finish Rich Plan For Financial Freedom
47. David A. Kessler - The End Of Overeating: Taking Control Of The Insatiable American Appetite
48. Deborah Norville - Thank You Power: Making The Science Of Gratitude Work For You
49. David R. Hawkins - The Discovery: Revealing The Presence Of God In Your Life
50. Alex Pattakos - Prisoners Of Our Thoughts: Viktor Frankl's Principles For Discovering Meaning In Life And Work

Audio-DVD format:
It can be used on DVD and DVD-Rom players, also on devices such as Playstation, Xbox or portable DVD players. In addition, the tracks can be taken to any mp3 player, such as portable mp3 player, tablets, smartphones, etc. through the computer.
- The tracks are handled in the same way that you would handle the songs through iTunes.
- The number of discs varies by each title, although generally it goes in a single disc.
 - The AudioDVD format is not the same as traditional CDs and does not work on CD players. Please be sure to use one of the players mentioned above.
- The format of the tracks is MP3; This is the extension of better handling and of more quality.
- Kbps vary by title.
- Audiobooks are read by professional narrators.
MP3-CD format:
This audio CD-MP3 works on your computer. It also works on CD and DVD players with mp3 capacity, including car stereos.
- The number of discs varies by each title. Each disc can contain one or several audiobooks.
- The mp3 tracks can be taken to different mp3 players or smartphones and iphone or ipad. Make sure your device is compatible with this technology before making your purchase.
- The format of the tracks is MP3; This is the extension of better handling and of more quality.
- Kbps vary by title.
- Audiobooks are read by professional narrators.
SHIPPING:
All audiobooks are sent through USPS First Class and will arrive at your hands between 7 and 10 days after your purchase (usually much sooner than later). A link will be sent so you can track your product online.
We ship worldwide through USPS.

RETURNS:
If the product presents any problem, we will send you another one immediately! Any disagreement will always be resolved. You will also have the PayPal purchase protection against any problem that occurs with your purchase.
Original case is not included with your purchase. Pictures Of Disc covers/cases in this listing are for illustrative purposes only.
View full details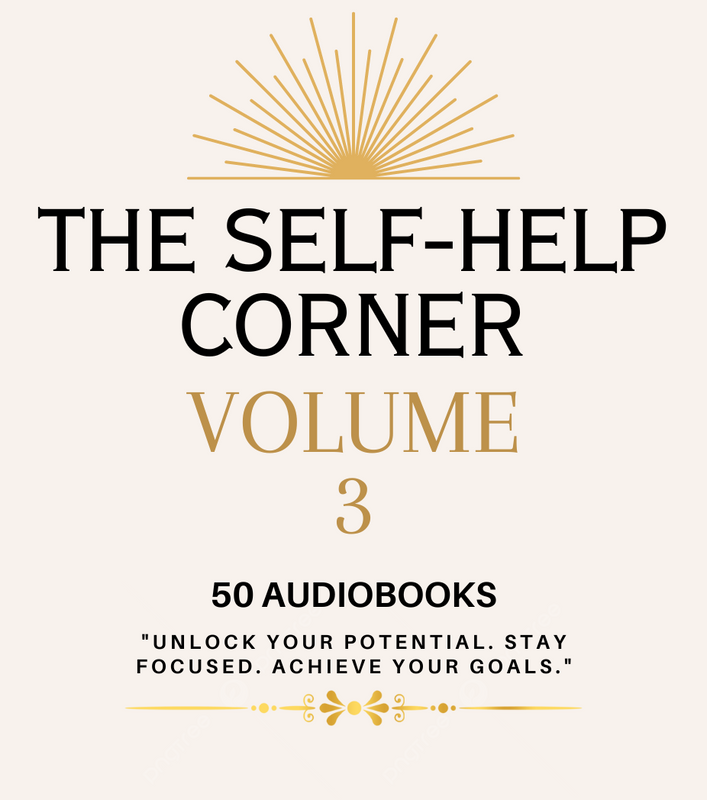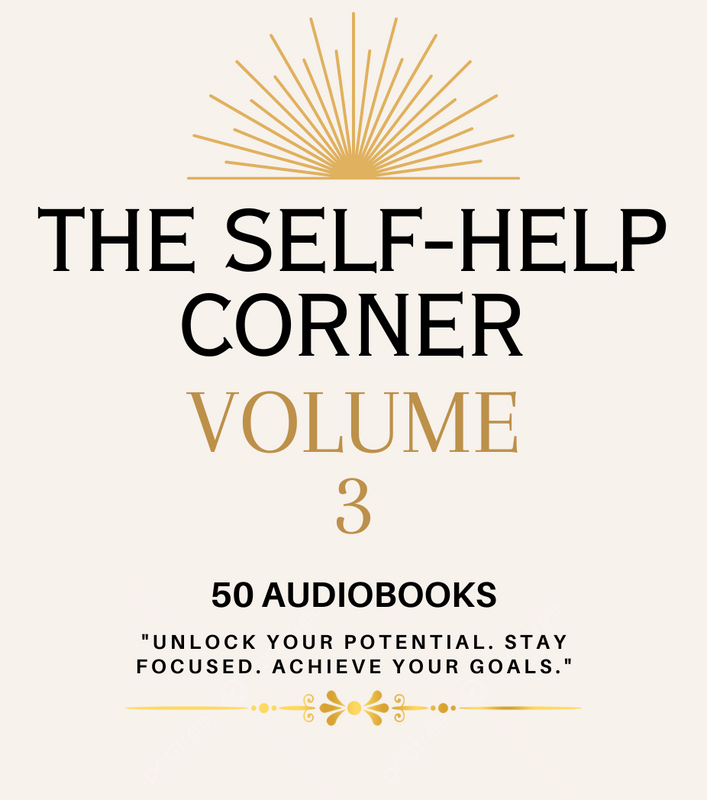 Let customers speak for us