James Patterson - Volume 1 ~ 60 MP3 AUDIOBOOK COLLECTION
Genre:
James Patterson James B. Patterson (born March 22, 1947) is an American author of thriller novels, largely known for his series about American psychologist Alex Cross. Patterson also wrote the Michael Bennett, Women's Murder Club, Maximum Ride, Daniel X, and Witch & Wizard series, as well as many stand-alone thrillers, nonfiction and romance novels. After Patterson retired from advertising in 1985, he devoted his time to writing. The novels featuring his character Alex Cross, a forensic psychologist formerly of the Washington D.C. Police Department and Federal Bureau of Investigation who now works as a private psychologist and government consultant, are his most popular and the top-selling U.S. detective series in the past ten years. Patterson has written 71 novels in 33 years. He has had 19 consecutive #1 New York Times bestselling novels, and holds The New York Times record for most bestselling hardcover fiction titles by a single author, a total of 63, which is also a Guinness World Record. As the world's best-selling author, his novels account for one in 17 of all hardcover novels sold in the United States; in recent years his novels have sold more copies than those of Stephen King, John Grisham and Dan Brown combined.
CONTENT:
1. Murder In Bermuda (readd by Mary-Louise Parker, Ronald Peet, Kim Aria Peterson)
2. The House Of Wolves (readd by Ellen Archer)
3. Walk The Blue Line (read by Cody Roberts, Ines del Castillo, Corey Carthew, Robb Moreira, Melissa Matthews, Ori Bitter)
4. 3 Days To Live (read by Ellen Archer, Corey Carthew, Anna Caputo)
5. Becoming Muhammad Ali (read by Kwame Alexander)
6. The Twelve Long, Hard, Topsy-Turvy, Very Messy Days Of Christmas (read by Chinua Hawk)
7. Fear The Wolf (readd by Ellen Archer)
8. Diana, William And Harry (read by Matthew Lloyd Davies)
9. The Elephant Girl (read by Krystel Roche)
10. Murder In Paradise (read by Kevin T. Collins, Caitlin Greer, Kyf Brewer, Ryan Vincent Anderson)
11. The Ninth Month (read by Anna Caputo)
12. The Girl In The Castle (read by Emily Raymond, James Patterson)
13. The Method (read by Jack Davenport, Zachary Quinto, Justine Lupe, Stephanie Beatriz, Lil Rel Howery)
14. Blowback (read by Erin Bennett, Zachary Webber)
15. The Stories Of My Life (read by James Patterson)
16. Death Of The Black Widow (read by Ryan Vincent Anderson)
17. Run Rose Run (read by Robert Petkoff, Emily Woo Zeller, Kevin T. Collins, Peter Ganim, Luis Moreno, Soneela Nankani, James Fouhey, Dolly Parton, Ella Turenne, Ronald Peet, Kelsea Ballerini)
18. The Horsewoman (read by Chloe Cannon)
19. The Kennedy Curse (read by David Pittu)
20. The Guilty (read by John Lithgow, Corey Stoll, Peter Gallagher, Marsha Stephanie Blake, Bryce Dallas Howard, Aldis Hodge)
21. 2 Sisters Detective Agency (read by Peter Giles, Mela Lee)
22. The Jailhouse Lawyer (read by Megan Tusing)
23. The Noise (read by Jeff Harding, Thomas Judd, Raj Ghatak, Patricia Rodriguez, Kristin Atherton, Skye Bennett, Becca Stewart, Bruce Lester Johnson, Nicholas Khan, Shin-Fei Chen, Vaughn Joseph)
24. The President's Daughter (read by Tony Goldwyn, Soneela Nankani, Mary Stuart Masterson)
25. Diary Of A Succubus (read by Bailey Carr)
26. The Palm Beach Murders (read by Helen Wick, Jason Culp, Zoe Hunter)
27. Scaredy Cat (read by Marc Thompson)
28. The Coast-To-Coast Murders (read by Tristan Morris, Jason Culp, Renata Friedman)
29. The Midwife Murders (read by Sophie Amoss)
30. Cajun Justice (read by Kevin Stillwell)
31. The Summer House (read by Ari Fliakos)
32. 1st Case (read by Brittany Pressley)
33. Revenge (read by Gavin Osborn)
34. Lost (read by Corey Carthew)
35.Expelled (read by Michael Crouch)
36. Three Women Disappear / Come And Get Us (read by Susannah Jones, Christie Moreau, Chloe Cannon, Molly Parker Myers, Joshua Kane, Aida Reluzco)
37. The Last Days Of John Lennon (read by Mathew Wolf, K.C. Clyde)
38. The Inn (read by Eduardo Ballerini)
39. The 13-Minute Murder (read by MacLeod Andrews, Kevin T. Collins, Becky Ann Baker, Christopher Ryan Grant)
40. Katt Vs. Dogg (read by Marc Thompson)
41. The Warning (read by Will Collyer, Christine Lakin)
42. Unbelievably Boring Bart (read by Adam McArthur)
43. Public School Superhero (read by Joshua Boone)
44. The House Next Door (read by Peter Ganim, Lauren Fortgang, Christopher Ryan Grant)
45. The First Lady (read by Deborah McBride)
46. Bodyguard (read by Erin Cottrell)
47. Come And Get Us (read by January LaVoy)
48. Dead Man Running (read by Kevin T. Collins)
49. Little Black Dress (read by Helen Wick)
50. Filthy Rich (read by Jason Culp)
51. Airport: Code Red (read by Sartaj Garewal)
52. The Lawyer Lifeguard (read by Ryan Vincent Anderson)
53. All-American Murder (read by Peter Coleman)
54. The President Is Missing (read by Peter Ganim, Mozhan Marno, January LaVoy, Jeremy Davidson, Dennis Quaid)
55. Not So Normal Norbert (read by Michael Crouch)
56. Stealing Gulfstreams (read by Greg Baglia)
57. The Women's War (read by Robin Miles)
58. The Pretender (read by Graham Halstead)
59. The Exile (read by Peter Coates)
60. Nooners (read by Jason Culp)

Audio-DVD format:
It can be used on DVD and DVD-Rom players, also on devices such as Playstation, Xbox or portable DVD players. In addition, the tracks can be taken to any mp3 player, such as portable mp3 player, tablets, smartphones, etc. through the computer.
- The tracks are handled in the same way that you would handle the songs through iTunes.
- The number of discs varies by each title, although generally it goes in a single disc.
 - The AudioDVD format is not the same as traditional CDs and does not work on CD players. Please be sure to use one of the players mentioned above.
- The format of the tracks is MP3; This is the extension of better handling and of more quality.
- Kbps vary by title.
- Audiobooks are read by professional narrators.
MP3-CD format:
This audio CD-MP3 works on your computer. It also works on CD and DVD players with mp3 capacity, including car stereos.
- The number of discs varies by each title. Each disc can contain one or several audiobooks.
- The mp3 tracks can be taken to different mp3 players or smartphones and iphone or ipad. Make sure your device is compatible with this technology before making your purchase.
- The format of the tracks is MP3; This is the extension of better handling and of more quality.
- Kbps vary by title.
- Audiobooks are read by professional narrators.
SHIPPING:
All audiobooks are sent through USPS First Class and will arrive at your hands between 7 and 10 days after your purchase (usually much sooner than later). A link will be sent so you can track your product online.
We ship worldwide through USPS.

RETURNS:
If the product presents any problem, we will send you another one immediately! Any disagreement will always be resolved. You will also have the PayPal purchase protection against any problem that occurs with your purchase.
Original case is not included with your purchase. Pictures Of Disc covers/cases in this listing are for illustrative purposes only.
View full details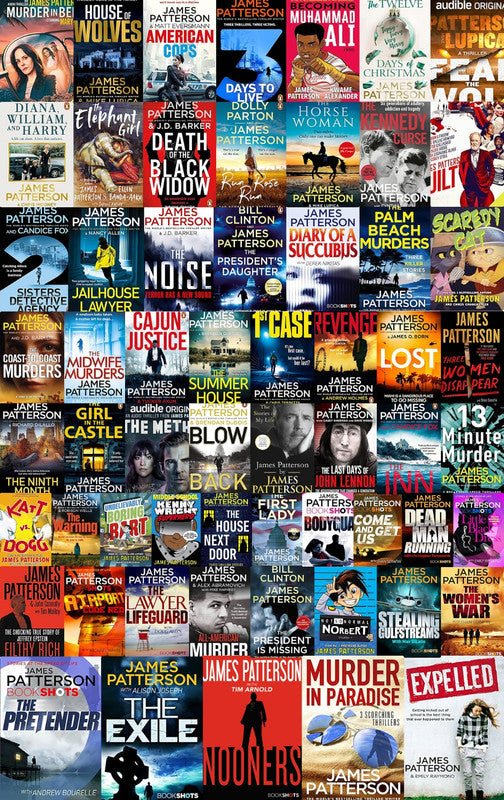 Let customers speak for us