James Patterson - Volume 2 ~ 52 MP3 AUDIOBOOK COLLECTION
Genre:
James PattersonJames B. Patterson (born March 22, 1947) is an American author of thriller novels, largely known for his series about American psychologist Alex Cross. Patterson also wrote the Michael Bennett, Women's Murder Club, Maximum Ride, Daniel X, and Witch & Wizard series, as well as many stand-alone thrillers, nonfiction and romance novels. After Patterson retired from advertising in 1985, he devoted his time to writing. The novels featuring his character Alex Cross, a forensic psychologist formerly of the Washington D.C. Police Department and Federal Bureau of Investigation who now works as a private psychologist and government consultant, are his most popular and the top-selling U.S. detective series in the past ten years. Patterson has written 71 novels in 33 years. He has had 19 consecutive #1 New York Times bestselling novels, and holds The New York Times record for most bestselling hardcover fiction titles by a single author, a total of 63, which is also a Guinness World Record. As the world's best-selling author, his novels account for one in 17 of all hardcover novels sold in the United States..
CONTENT:
1. Murder In Paradise (read by Kevin T. Collins, Caitlin Greer, Kyf Brewer, Ryan Vincent Anderson)
2. Expelled (read by Michael Crouch)
3. Word Of Mouse (read by Nate Begle)
4. The Shut-In (read by Kevin T. Collins, Caitlin Greer)
5. Taking The Titanic (read by Euan Morton, Nicola Barber)
6. The Dolls (read by Kate Russell)
7. The Moores Are Missing (read by Karissa Vacker, Maxwell Hamilton)
8. 10,000,000 Marriage Proposal (read by Sarah Mollo-Christensen)
9. Let's Play Make-Believe (read by Helen Wick)
10. Humans, Bow Down (read by Tara Sands)
11. Come And Get Us (read by January LaVoy)
12. Killer Chef (read by Ari Fliakos)
13. Juror 3 (read by Megan Tusing)
14. The Family Lawyer (read by Jamie Renell)
15. 113 Minutes (read by Becky Ann Baker, Christopher Ryan Grant)
16. The House Husband (read by Fred Berman)
17. Texas Ranger (read by Christopher Ragland)
18. The Store (read by Graham Halstead)
19. The Murder Of King Tut (read by Joe Barrett)
20. Against Medical Advice (read by Kevin T. Collins)
21. Woman Of God (read by Therese Plummer)
22. Suzanne's Diary For Nicholas (read by Becky Ann Baker)
23. Sam's Letters To Jennifer (read by Jane Alexander, Anne Heche)
24. The Beach House (read by Gil Bellows)
25. Sundays At Tiffany's (read by Ellen Archer)
26. Hide And Seek (read by George Guidall, C.J. Critt)
27. Judge And Jury (read by Joe Mantegna)
28. The Quickie (read by Mary Stuart Masterson)
29. Beach Road (read by Billy Baldwin, Orlagh Cassidy, Erik Bergmann, Todney Gardiner, Rayme Cornell, Charles Turner, Richard Ferrone)
30. Now You See Her (read by Elaina Erika Davis)
31. Cradle And All (read by Barbara Caruso)
32. Guilty Wives (read by January LaVoy)
33. Sail (read by Dylan Baker, Jennifer van Dyke)
34. Lifeguard (read by Billy Campbell)
35. Postcard Killers (read by Katherine Kellgren, Erik Singer, Reg Rogers)
36. Kill Me If You Can (read Jason Culp and Jeff Woodman)
37. Swimsuit (read by Christian Rummel)
38. The Jester (read by Neil Dickson)
39. You've Been Warned (read by Ilyana Kadushin)
40. Don't Blink (read by David Patrick Kelly)
41. The Christmas Wedding (read by Susan McInearny, Kathleen McInearny, Eileen Stevens, Ax Norman, Allyson Johnson)
42. First Love (read by Lauren Fortgang)
43. Mistress (read by Kevin T. Collins)
44. The Midnight Club (read by Michael Kramer)
45. Black Friday (read by Bob Moore)
46. Toys (read by Matthew Bomer)
47. Truth Or Die (read by Eduardo Ballerini)
48. Season Of The Machete (read by Lou Diamond Phillips)
49. The Thomas Berryman Number (read by Will Patton)
50. Thriller: Stories To Keep You Up All Night (read by Joyce Bean, Jim Bond, Susie Breck, Mel Foster, Dick Hill, Laural Merlington, Michael Page, Bill Weideman)
51. Bloody Valentine (read by Steven Pacey)
52. The Murder House (read by Therese Plummer, Jay Snyder)

Audio-DVD format:
It can be used on DVD and DVD-Rom players, also on devices such as Playstation, Xbox or portable DVD players. In addition, the tracks can be taken to any mp3 player, such as portable mp3 player, tablets, smartphones, etc. through the computer.
- The tracks are handled in the same way that you would handle the songs through iTunes.
- The number of discs varies by each title, although generally it goes in a single disc.
 - The AudioDVD format is not the same as traditional CDs and does not work on CD players. Please be sure to use one of the players mentioned above.
- The format of the tracks is MP3; This is the extension of better handling and of more quality.
- Kbps vary by title.
- Audiobooks are read by professional narrators.
MP3-CD format:
This audio CD-MP3 works on your computer. It also works on CD and DVD players with mp3 capacity, including car stereos.
- The number of discs varies by each title. Each disc can contain one or several audiobooks.
- The mp3 tracks can be taken to different mp3 players or smartphones and iphone or ipad. Make sure your device is compatible with this technology before making your purchase.
- The format of the tracks is MP3; This is the extension of better handling and of more quality.
- Kbps vary by title.
- Audiobooks are read by professional narrators.
SHIPPING:
All audiobooks are sent through USPS First Class and will arrive at your hands between 7 and 10 days after your purchase (usually much sooner than later). A link will be sent so you can track your product online.
We ship worldwide through USPS.

RETURNS:
If the product presents any problem, we will send you another one immediately! Any disagreement will always be resolved. You will also have the PayPal purchase protection against any problem that occurs with your purchase.
Original case is not included with your purchase. Pictures Of Disc covers/cases in this listing are for illustrative purposes only.
View full details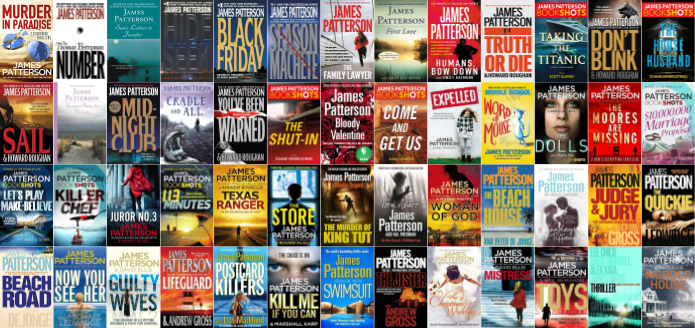 Let customers speak for us