THE BEST BOOKS 2019 ~ Best Science Fiction
Genre:
CONTENT:
1. Blake Crouch - Recursion (read by Abby Craden, Jon Lindstrom)
2. Pierce Brown - Dark Age (read by Tim Gerard Reynolds, John Curless, Moira Quirk, James Langton, Rendah Heywood)
3. Tamsyn Muir - Gideon The Ninth (read by Moira Quirk)
4. Amal El-Mohtar, Max Gladstone - This Is How You Lose The Time War (read by Emily Woo Zeller, Cynthia Farrell)
5. Rivers Solomon, Daveed Diggs, William Hutson, Jonathan Snipes - The Deep (read by Daveed Diggs)
6. James S.A. Corey - Tiamat's Wrath (read by Jefferson Mays)
7. Ian McEwan - Machines Like Me (read by Billy Howle)
8. Ted Chiang - Exhalation (read by Edoardo Ballerini, Amy Landon, Dominic Hoffman, Ted Chiang)
9. Sylvain Neuvel - The Test (read by Neil Shah)
10. Neal Stephenson - Fall, Or Dodge In Hell (read by Malcolm Hillgartner)
11. Mark Lawrence - One Word Kill (read by Matthew Frow)
12. Becky Chambers - To Be Taught, If Fortunate (read by Patricia Rodriguez)
13. Chuck Wendig - Wanderers (read by Xe Sands, Dominic Hoffman)
14. Charlie Jane Anders - The City In The Middle Of The Night (read by Jennifer O'Donnell, Laura Knight Keating)
15. Arkady Martine - A Memory Called Empire (read by Amy Landon)
16. Timothy Zahn - Thrawn: Treason (read by Marc Thompson)
17. Annalee Newitz - The Future Of Another Timeline (read by Laura Nichol)
18. Mike Chen - Here And Now And Then (read by Cary Hite)
19. Adrian Tchaikovsky - Children Of Ruin (read by Mel Hudson)
20. Kameron Hurley - The Light Brigade (read by Cara Gee)


Audio-DVD format:
It can be used on DVD and DVD-Rom players, also on devices such as Playstation, Xbox or portable DVD players. In addition, the tracks can be taken to any mp3 player, such as portable mp3 player, tablets, smartphones, etc. through the computer.
- The tracks are handled in the same way that you would handle the songs through iTunes.
- The number of discs varies by each title, although generally it goes in a single disc.
 - The AudioDVD format is not the same as traditional CDs and does not work on CD players. Please be sure to use one of the players mentioned above.
- The format of the tracks is MP3; This is the extension of better handling and of more quality.
- Kbps vary by title.
- Audiobooks are read by professional narrators.
SHIPPING:
All audiobooks are sent through USPS First Class and will arrive at your hands between 7 and 10 days after your purchase (usually much sooner than later). A link will be sent so you can track your product online.
We ship worldwide through USPS.

RETURNS:
If the product presents any problem, we will send you another one immediately! Any disagreement will always be resolved. You will also have the PayPal purchase protection against any problem that occurs with your purchase.
Original case is not included with your purchase. Pictures Of Disc covers/cases in this listing are for illustrative purposes only.
View full details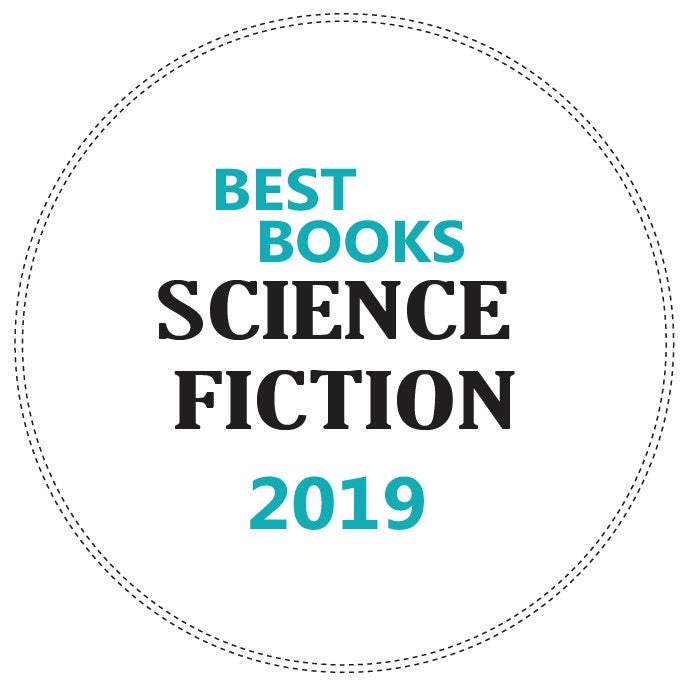 The best books sf 2019
What I've listened to so far great iam very pleased
Let customers speak for us